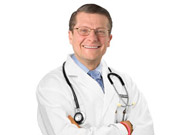 The Most Important Principles for Staying Young:
Avoid the Wild Bunch
Dr. Michael F. Roizen
Co-Author of 4 #1 NY Times Bestsellers including: YOU Staying Young.
The Owner's Manual For Extending Your Warranty (Free Press)
Our basic premise is that your body is amazing. You get a do over. It doesn't take that long, and it isn't that hard if you know what to do. In these notes, we give you a short course in what to do so it becomes easy for you and for you to teach others. We want you to know how much control you have over both the quality and length of your life.

Recently, one piece of medical news about diet and children's learning grabbed our attention…

In Sam Peckinpah's 1969 classic Western, The Wild Bunch, Pike (William Holden), Dutch (Ernest Borgnine), and Deke (Robert Ryan) were former members of a bank- and train-robbing gang in the late 1800s. But the Wild West changed. By 1913 Deke was a bounty hunter pitted against his old gang. Bullets flew when Pike and Dutch tried one last heist. A pretty wild bunch for sure. But why the animosity, Deke?

According to researchers in Germany, what we eat has a lot to do with how we interact socially. For instance, they found a breakfast loaded with refined carbohydrates and few proteins increases "social punishment behavior." Well, a morning donut might explain why Deke went after Pike and Dutch for trying to rob a bank. Maybe the conflict between old friends was a consequence of a Wild BRunch.

This new insight into the relationship of diet and behavior highlights the importance of a well-designed meals for school-aged children. It's why healthy food efforts that promote meals that are low in simple carbohydrates, high protein, and contain more whole grains, fruits, vegetables, and only low-fat milk and less cheese and processed meat products should be championed, instead of challenged. Healthy meals are one way to help kids achieve productive social interactions, avoid conflicts, and display what the researchers called "fundamental expressions of cognition."

So, if you want you and your kids to have more positive social and cognitive interactions, ditch the wild brunch and go with a better lunch.

Thanks for reading. Feel free to send questions—to AgeProoflife@gmail.com.

Young Dr Mike Roizen (aka, The Enforcer)

PS: Please continue to order the new book by Jean Chatzky and myself, AgeProof: Living Longer Without Running Out of Money or Breaking a Hip.


You can follow Dr Roizen (and get updates on the latest and most important medical stories of the week) on twitter @YoungDrMike.
Feel free to continue to send questions to youdocs@gmail.com. You can follow Dr Roizen on twitter @YoungDrMike.
The YOU docs have a new web site: YOUBeauty.com (opened for business on July 6th, 2011), and a new book: YOU: The Owner's Manual for Teens. Thanks for reading.
Michael F. Roizen, M.D., is chief wellness officer and chair of the Wellness Institute at the Cleveland Clinic. His radio show streams live on www.healthradio.net Saturdays from 5-7 p.m . E-mail him questions at YouDocs@gmail.com. He is the co-author of 4 #1 NY Times Best Sellers including : YOU Staying Young and YOU: The Owner's Manual.
He is Chief Medical Consultant to the two year running Emmy award winning Dr Oz show-- The Dr Oz show is #2 nationally in daytime TV. See what all the fun is about, and what he, The Enforcer, is up to. Check local listings or log onto DoctorOz.com for channel and time. And for more health info, log onto youbeauty.com anytime.
NOTE: You should NOT take this as medical advice. This article is of the opinion of its author. Before you do anything, please consult with your doctor.
Back To Articles